The PowerSurge Worship Band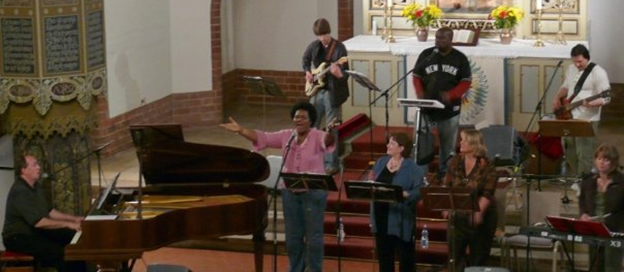 The PowerSurge Worship Band is one of many ensembles under serving under the performance branch of the PowerSurge Worship Ministries.  This powerful and flexible contemporary ensemble specializes in worship and worship evangelism projects.  Started as a worship band for youth events in the late '90's, the band has evolved as opportunities for ministry grew.  PWB has performed on streets in Spain, in concert halls in Iceland, old cathedrals in Germany, church auditoriums in Norway and in a variety of venues across the United States and Canada, leading worship in churches and conferences and headlining outreach events.  The band is composed of a core group of professional and amateur musicians who are dedicated to using their abilities for God's glory.
All our bands and affiliated artists are committed to the ministry of the local church and missionary.  As such, like every other aspect of PowerSurge Worship Ministry, it is the policy to make the bands available to those projects that fit the objective of PWM regardless of the church or missionary's ability to finance the project.   It is our desire to partner with the worldwide church in their worship and outreach endeavors through the generous support of individuals and churches who share this vision for ministry.
Other affiliated ensembles and artists include speaker, song writer, worship leader Cyril Jermin; classical pianist G. Richard Deal, the Gospel bluegrass band Sonrise Mountain Revival and our newest band Redeemed.  Besides leading mission projects, the bands (The PowerSurge Worship Band, Redeemed and Sonrise Mountain Revival) can be booked to assist local churches in outreach or worship events through the home office of PowerSurge Worship Ministries.  Cyril Jermin or G. Richard Deal can be reached through their websites or through the PWM home office.